---
Welcome to the Web Site for Our Beer Croquet League. We are a group of friends in St Petersburg, FL who have been playing this game for years.

We started keeping this set of rules because our drunk asses could never remember.

Thom Wins St Pete!

As unbelievable as it seems, St Pete has been taken over by another club. Well, maybe not taken over but Thom came down here and prevailed against a very stacked field. All of last years "3 time winners" were in attendance. None proved to be a match for the brilliant play of Thom, going head to head in a long distance shoot out with Matt. It will create a marvelous setup for the Tournament of champions for next year.
We also wanted to shout out to first time player Bill Harvey!! He did very well on his first outing, but most important is that I killed him!
And we had one more special guest, Cousin Scott!! Scott has a great history of playing croquet, or at least having cool equipment. Scott's Dad, Uncle Mike, is the one who built our incredible croquet set.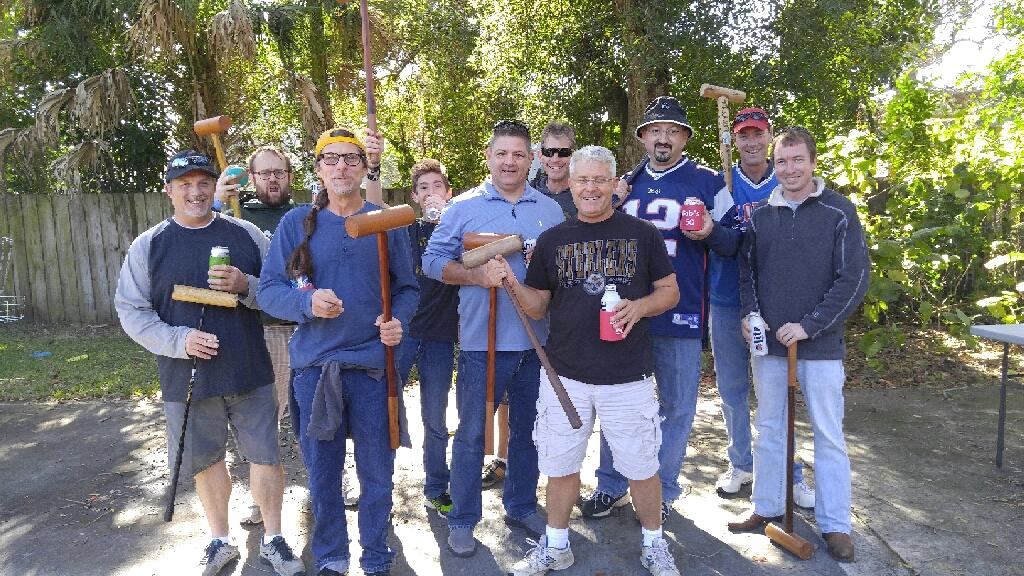 Pictures of the playing field are unavailable


---