---
Welcome to the Web Site for Our Beer Croquet League. We are a group of friends in St Petersburg, FL who have been playing this game for years.

We started keeping this set of rules because our drunk asses could never remember.

2015 games are over! The Tournament of Champions is set with only 5 players for the St Pete Tournament.
Bob closed out the year with a December win to join the "3 Win" group of Matt and Dan. The other winners of this year were Eric and Donnie.


December Group Pic!!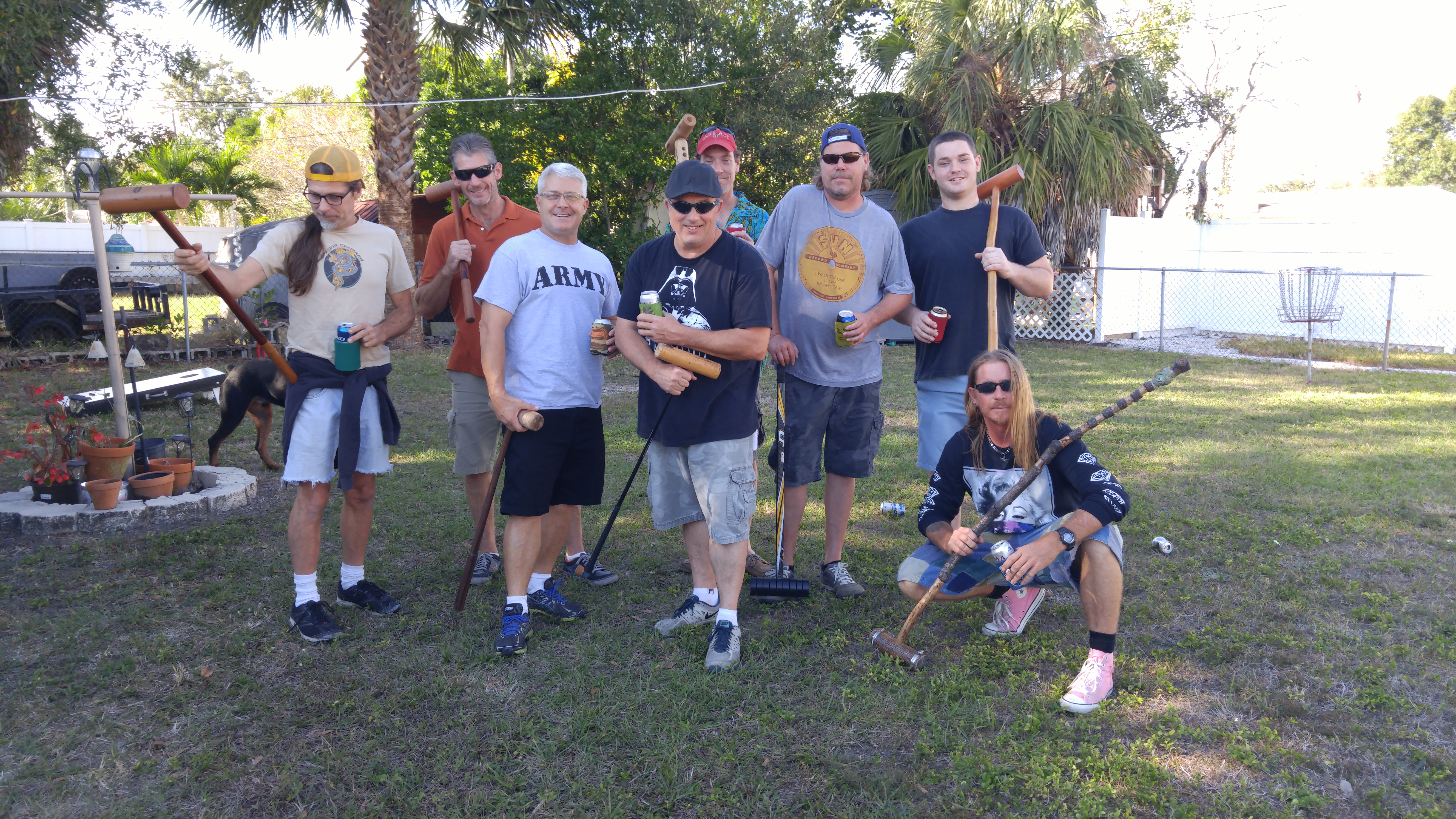 Playing Field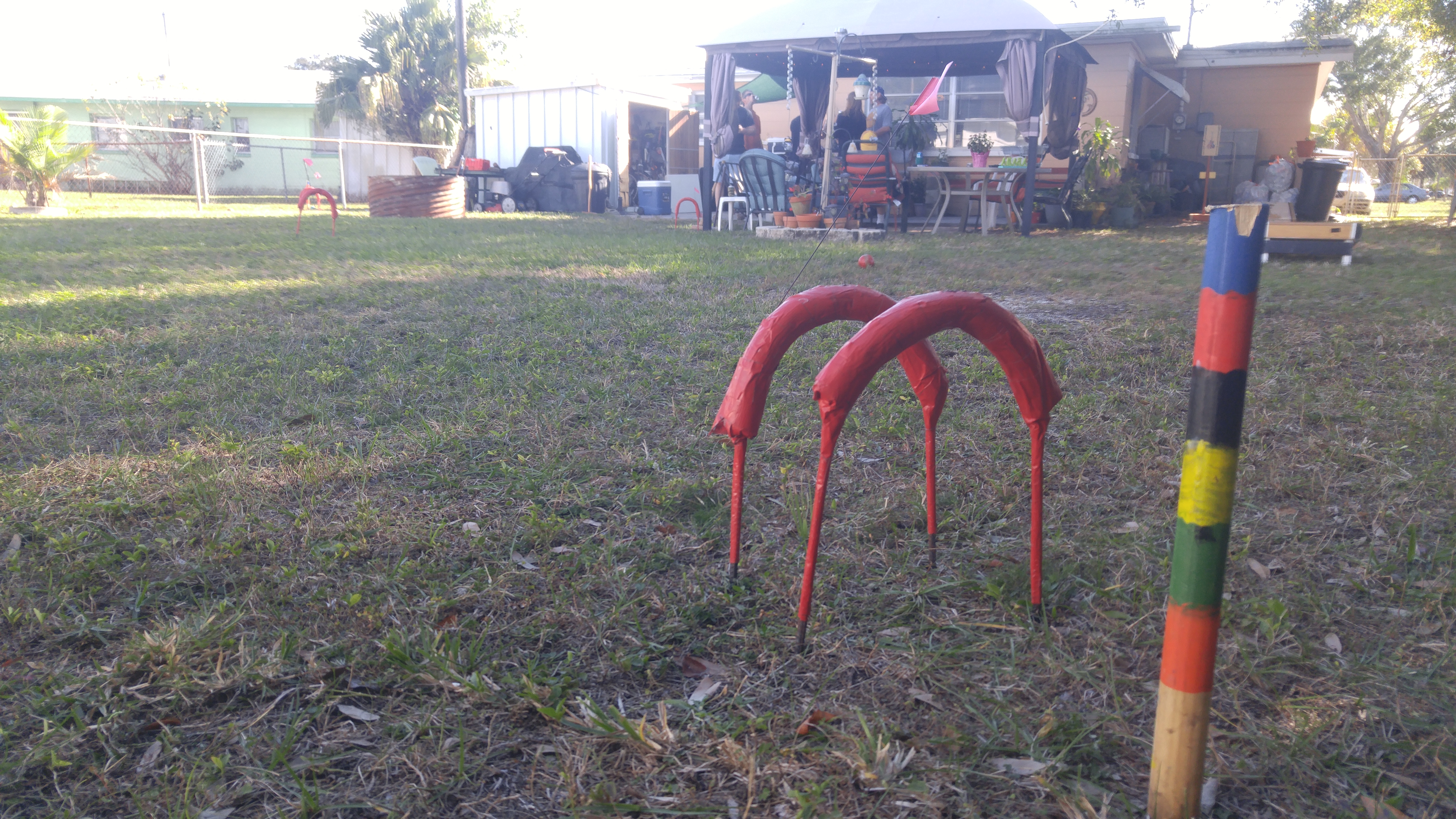 ---